Cambodian Institute of Technology Came to CCMC to Discuss Educational Cooperation
On May 8, Moan Sam Oeurn, President of the Cambodian Institute of Technology and his assistant Theng Vuthy visited CCMC to discuss education cooperation. The two sides held an meeting in Conference Room 2. Deng Chunmei, Vice Director of the International Cooperation and Exchange Center, presided over the meeting. Prof. Yang Hanyu attended the meeting.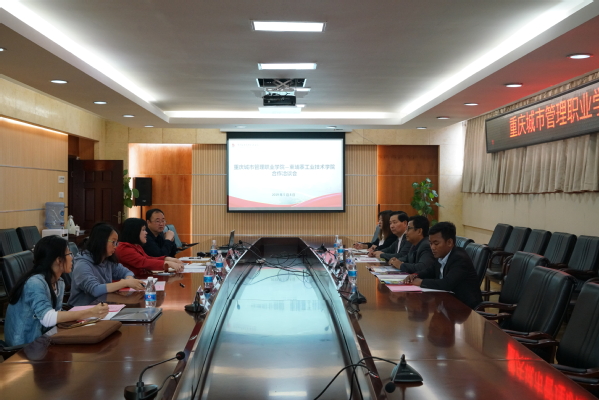 Deng Chunmei first expressed welcome to the visitors and introduced the general situation of international cooperation and exchanges in CCMC in recent years. Moan Sam Oeurn also introduced the general situation and characteristics of Cambodian Institute of Technology. Next, They focused on the cooperation agreement signed in 2017 for discussion.
Yang Hanyu carried out a year's training in the CCMC Vocational Education Center in Cambodia. Principal Moan Sam Oeurn agreed with our views on cooperation and expressed that he would further strengthen communication and contacted with schools and promoted educational cooperation to a new level.